Kobe
Chic and beautiful fabrics that are stylish and durable. Combining a variety of textures and effects across its collections, chosing Kobe will ensure a unique and contemporary hint to your project.
Kobe Collections
All fabrics can be browsed at the workshop.
Ardenza
Chester
Coaster
Durham
Miori
Oakley
Please get in touch for prices per metre.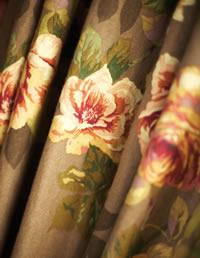 Fabric roll ends
Don't forget to take a look at our 300 plus rolls of discount fabric. Prices start from £12 per metre for leading brand roll ends.
With over fifteen years' experience, Andrew can always advise you on the best choice of materials for your project.