Linwood
A rich collection of prints, velvets, weaves and plains. Linwood fabrics are perfect for upholstery and drapes. We stock over thirty of the most popular Linwood ranges.
Linwood Collections
All fabrics can be browsed at the workshop.
Barcelona
Bohemia
Calypso
Capella
Casablanca
Dakar
Gran Turismo
Hursley
Kandahar
Kendal
Kielder
Kinloch
Koko
Loxley
Montrose
Oban
Ollaberry
Palermo
Penhurst
Plain Velvets
Skye
Structures
Torridon
Westray
Zanzibar
Zoo
Please get in touch for prices per metre.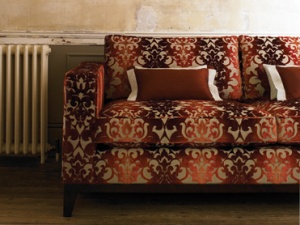 Fabric roll ends
Don't forget to take a look at our 300 plus rolls of discount fabric. Prices start from £12 per metre for leading brand roll ends.
With over fifteen years' experience, Andrew can always advise you on the best choice of materials for your project.